​The Dos and Don'ts of travel money
Do buy in advance
In nearly every scenario it'll end up being much cheaper and you'll get more bang for your buck. As well as that, it'll get you properly prepared for your break.
Take a look at exchange rates first. We recommend XE for an accurate result on what the rates are looking like. They change on a daily basis, so make sure you keep an eye on it.
You'll have heard phrases like "the Euro is down at the moment", but what does that mean for you? It just hit €1.40, so for every one quid you exchange you'll get that back. This is good news. It hasn't been that low since 2007. "Crikey, I better get buying" you say? Yes and no. It is a bit of a gamble; the exchange could keep getting better, or it could get much worse. The risk is really up to you.
Don't buy at the airport
Notoriously they have the worst rates and the highest fees. Travellers are panicking because they need to buy, so aren't really considering they're getting ripped off. If you're anything like us you're also likely to be very, very rushed. Do it in advance.
Do get enough out
Don't get stung by exchange rates abroad if you need to take more money out. Try and make a realistic budget for each day before you leave to work out how much you'll need and stick to it. Watch out for hidden extra charges if you try and take more cash out abroad or use your credit or debit cards. Lots of banks will add a charge on top of your payment just for using a card.
Don't take out too much
If you have money leftover at the end of the trip you'll be tempted to spend more at the airport (everyone needs a metre long Toblerone, don't they?). Don't let the holiday bankrupt you by spending crazy amounts! It is possible to get decent rates when you exchange money back into pounds. Lots of exchange points will even agree to sell the cash back to you at the same rate that you took it out at.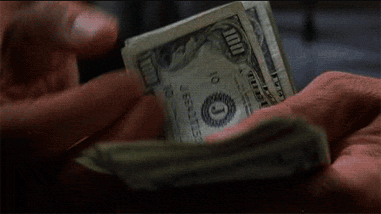 Do dig around to see what you have left from previous trips
Look around the house for old travel purses or suitcases to see if you have any sneaky euros or dollars hidden away. Try asking your parents or grandparents to see if they have any spare they'd like to give you. Lots of people don't bother to exchange their money into pounds once they're back and most people don't really see it having the same worth as pounds, especially if it's less than a tenner.
Don't forget to consider your options
Nowadays there are lots more options on how to spend your money. Cash is out and prepaid cards are in (unless you're going to Greece…).
Prepaid cards
Prepaid cards are a really good option these days. They allow you to top up a certain amount onto the card, which you can then use as a debit card abroad, making the need for actual cash obsolete. If you lose the card it only has a limited amount of funds on it, so there's no real worry you'll have your bank account emptied before you've even touched down in Blighty. Alternatively most let you log in to your funds online, so you could cancel the card if you've lost it.
Some prepaid cards will give you the option to link to your bank account, so you can spend as you like, rather than topping up a certain amount. It's also possible to link these cards with a second account (like your mum or dad), just in case you run out of funds.
Check out Pockit, FairFX, Seasons, Travelex and Caxton to compare cards. Look out for good exchange rates and ones with low, or no, fees.
Cash
There are lots of reasons for and against taking just cash when you go abroad. Cash is great if you want to take advantage of a great exchange rate and really stick to a budget while you're out there. But there are also risks. What happens if it gets stolen? Or you want to make a bigger purchase than you budgeted for?
Check out MoneySavingExpert's travel money comparison tool. It compares loads of different bureaus to narrow down which one will be best for you (and where's closest to pick up your cash!).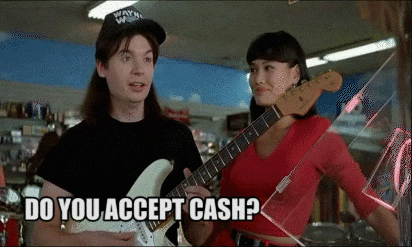 Do check the currency of where you're going
There are 50 countries in Europe and 28 different currencies. That's 27 different countries that forwent the option to switch to using the Euro. Most of them are pretty popular destinations (we're looking at you Turkey and Croatia), so there's every chance you're heading to one of them this summer.
Don't just assume because you're staying in Europe you'll be able to spend Euros. Many places within these countries may accept the Euro, but many don't, so don't be that guy.
Don't forget to tell your bank
Don't get your card cancelled because of strange foreign transactions being made. Nowadays it's pretty easy to inform your bank that you're going abroad – most will even let you tell them online if you have online banking set up.