How to test products for free (and keep them)
Product testing is one of those things that seems too good to be true, you get an item that you'd usually pay for sent to you in the post, and all you have to do is give your honest opinion about it.
It's really easy: taking between 10 and 45 minutes work per item you can receive 100% free products every month.
Some testers take more work than others but if you've got a bit of spare time, this can be a rewarding hobby. We've been doing it for years and received everything from hair dye to Christmas puddings, and all of the product pictures in this article are things the SMS team have got for free through product testing websites.
To make sure you're selected for as many product trials as possible there are a few general tips that apply across the board on most testing sites.
General Tips:
1. Fill out surveys as though you want to test a product.

For example if the survey says 'Do you shave your legs?' it's probably looking for someone to answer yes, so they can test a razor. Of course if you have absolutely no interest in shaving your legs then be honest, but don't give them a reason to screen you out of the campaign if you want to be involved.

2. Do as many tasks as you can.

If you dedicate a bit of time to writing reviews and taking pictures of your freebies then you're much more likely to be selected to do another product testing campaigns.

3. Go into detail.

A lot of product testing sites will score you on the quality of your completed tasks, so saying "It was okay" really isn't going to cut it. If you're stuck for things to say talk about the packaging, what your family and friends thought about it or if you think the RRP is fair for what you get.

4. Keep an eye on your inbox.

Most sites will let you know there's a new product to test over email, and you need to be quick! Some companies will send you a LOAD of messages, so if you're really dedicated it might be worth setting up a new email address.

5. Don't forget the #hashtag.

One final thing: you might have recently seen bloggers and celebrities on Twitter or Instagram using the hashtag #spon or #sp when they've been compensated for posting about a product, and the same rules apply to us normal people too unfortunately. That means when you're sharing a post on social media or reviewing something you got for free you should make it clear that you didn't pay for it; you can either use a hashtag like BzzAgent's #GotItFree or Tesco's #TriedForLess or just write that you're a product tester. The key is to be as clear as possible, and hopefully you won't get yourself or the product testing company in trouble.
Here are some of the best product testing sites in the UK that we trust, and really do send things out. If any other site asks for your card details or has an outdated dodgy looking website we recommend you steer clear. Good luck!
Product testing sites:
BzzAgent
BzzAgent is one of the UK's biggest product testing sites, with items sent out from companies as diverse as L'Oreal Paris and PG Tips.
Here's how it works: In return for the free products you're expected to share photos on social media and leave reviews on the BzzAgent site. Products are sent directly to you for testing or sometimes sent as vouchers to pick it up for free in store.
How many products will I get?
This has changed over time for us, when we first signed up there were products arriving once a week, but now we get something different every few months.
Is it easy?
It's very simple to sign up, we filled out as many surveys as possible and had our first product within a couple of weeks. After you've tried the product out you're encouraged to post about it on social media (there's no need to have hundreds of friends) and review it on the site.
Super Savvy Me
Super Savvy Me is a site for coupons and advice about Procter and Gamble brands, and it runs the Savvy Circle where it sends out products for people to test at home. Most of the campaigns are beauty or cleaning products from P&G's brands such as, Olay, MaxFactor, Wella, Nice n' Easy, Aussie and Braun.
How many products will I get?
This is one of the less frequent programmes, but you do get A LOT of stuff when you're accepted for a trial - for example, we got FOUR different colours of hair dye when we did a trial for Vidal Sassoon, plus a branded towel.
We've been signed up for close to three years and have taken part in two trials, but there have been others available that didn't suit us.
Is it easy?
Maybe because the trials are a bit more infrequent, the Savvy Circle want you to go a bit more in depth with the tasks you complete after testing. We were asked to leave reviews on sites like Boots.com and Amazon as well as posting on social media and completing conversation reports.
You are rewarded for your contribution not only to the site but the general conversation around the product that you are testing. In turn you are awarded a star rating and the higher your star rating the more freebies you will be sent.
Amazon
One of the best things about Amazon is the huge number of reviews on the site, and Amazon runs it own free product testing scheme called Amazon Vine. A massive downside is that Amazon has to invite you to join over email, and you're only likely to get invited after you've left a number of reviews that people have voted 'helpful'.
Here's how it works:
Amazon Vine works by reviewers 'bidding' on items on the programme that you're then either accepted or rejected to review. Experienced Vine-rs have said that it's easy to get accepted to review books but more expensive electrical items are rarer.
You can be accepted to five items at a time that you MUST review before you bid on another item.
Is it easy?
You might have seen Amazon Vine marked reviews on the site before, and you'll notice that they're typically much longer and in depth than the average Amazon review. Some even include videos of people using the product!
They don't ask you to share on social media, but the type of reviews required make this one of the more time consuming programmes.
Boots
Boots run two product testing programmes:
Boots Review Panel is quite similar to the other ones we've explained here. They basically only want you to review each item on the Boots site
Boots Volunteers tests products before they go to market. With Boots Volunteers you will be sent a product with a vague description, such as 'a plum lipstick' and a serial number. You won't know what brand it's from or what it's selling points might be.
What's up with this? Boots Volunteers want you to really test it out and let them know whether you have any skin reactions or thoughts, as these products are totally new.
How many products do will I get?
It totally depends on who Boots are looking for at the time - they are often looking for a certain type of person to test each product, and if you're not suitable then you won't get anything. So it's very contextual depending on what they're looking for.
Toluna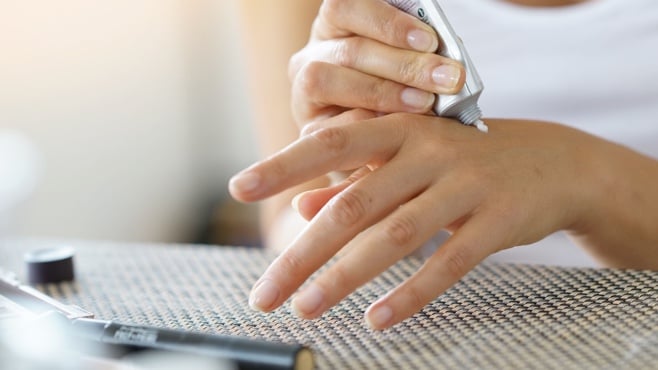 Toluna is a survey and product testing site where you can get free items from brands like Nivea and Maybelline.
How many products will I get?
It's a matter of luck, you have to individually apply for different items on the product testing page, and there are only a few hundred of each to send out. So fingers crossed!
Is it easy?
It's easy to sign up and get started applying to testing programmes, there aren't loads of surveys you need to do before you can apply, either. We've heard it's quite hard to get onto a programme as Toluna has a huge member base.
Sense Club
Sense Club is a product-testing site designated to testing products that have a fragrance. This can be anything from luxury perfume, body wash or laundry detergent.
How many products will I get?
If you are chosen to test a product it will be delivered to your house and you will be expected to review your experience of the product over a specified period of time.
Whether you get chosen or not really does depends on how popular each test campaign is.
Do not despair if not chosen! Every time you enter a new test campaign you will be rewarded points to redeem against Amazon or Debenhams' vouchers.
Is it easy?
The surveys are easy enough albeit a bit time consuming. The only criteria for being a member of the Sense Club is that you are female and between the ages of 18 and 65.
The Insiders
The Insiders is a multi-national product-testing site that relies on 'word of mouth' to review and promote products. The products could be as varied as feminine, intimate health products or an hp printer.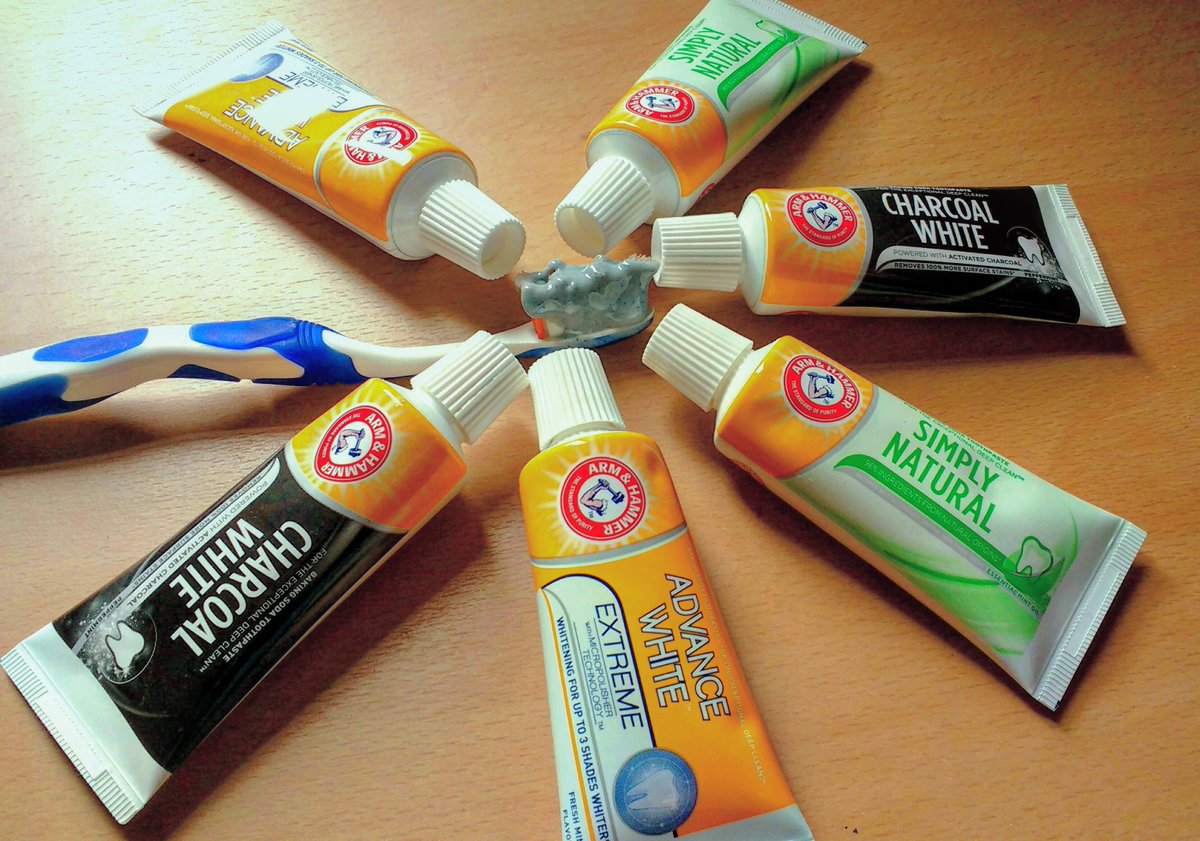 How many products will I get?
Selection for product testing is dependent on your participation in campaign related surveys, which indicate eligibility for product testing, and the popularity of the product test campaign.
Is it easy?
Signing up is a bit of a faff. There are five separate sections to the sign up page, all of which have multiple questions that need to be answered. Once registered you can immediately submit applications to be part of campaigns but there are only ever a couple running at a time, so you need to be quick.
Here's the thing - The feedback part of the process is the longest part. The Insiders' site wants you to converse with friends and acquaintances about the product you have been testing and then relay the conversations back to the site as a form of review.
Clicks Research
Clicks Research is one of the biggest and most popular product-testing sites. It now has nearly half a million testers and issued over 100,000 products for testing last year. They work with some big name brands such as Liz Earle, Body Shop and Marks and Spencer.
How many products will I get?
As Clicks is such a popular site the likelihood of getting lots of products when you first sign up is pretty slim, but there is still an incentive to partake in the eligibility surveys; the points to cash rewards system.
Once you reach 2500 points you earn £25. To put it into perspective, a market research survey can be rewarded with anything from 1 to 200 points.
Is it easy?
As long as you set aside some time to complete the surveys, it's pretty easy. It only becomes more involved if you are chosen to test a product, at which point you will be expected to review the product and contribute to the market research in more depth.
Alternative Ways to Become a Product Tester
Another way to become a product tester in the modern age is to use your Instagram account to your advantage. We live in an age where the most influential people for brands are those with high social media exposure and following.
If you have a good following and are active on social media, why not consider becoming an online advocate for the brands you love?
The feedback part of the process is the longest part. The Insiders' site wants you to converse with friends and acquaintances about the product you have been testing and then relay the conversations back to the site as a form of review.
Become an Instagram Influencer
1. Reach out to Brands

When you are first starting out brands aren't very likely to pay you to be a brand ambassador but you can still be sent free products by either, approaching the brand directly (top tip: start small don't go straight to Mac) or by hashtagging and tagging the brand in relevant posts featuring their products.

2. Instagram is your CV

Keep your Instagram relevant and tidy. Think of it as your portfolio of work. You want brands to see your profile and want to have their product on it.

3. Keep up to date.

Post regularly and know your brands and their products. Follow the relevant profiles and the profiles of employees at the companies you are interested in testing for.

4. Know your competition.

Follow all the accounts of competitor testers you can find. Follow their followers and who they follow and take note!.

5. Be a leader.

The only must-have required to be an influencer is having people to influence. To be considered for product testing and reviewing you need to have at least 5000 followers and they must be organic not paid for.
How many products will I receive?
Not many to begin with, but persevere. This is a strategy for the long-haul. Once you have received your first product make sure you do a good review of it and post it all over your social media so other brands can see your work. If you really establish yourself you could receive hundreds of products a month to review or be asked to advocate for one
brand on a regular basis.
How easy is it?
As easy or as hard as you want it to be but the reward does depend on the effort.
If you like Freebies, then you might also be interested in our guides to getting Free Beauty & Makeup Samples and Birthday Freebies