How to keep fit as a broke student
Written by SMS blogger, Anastasia Vinnikova.
I have been an ice skater for 17 years. I took my wobbly first steps at the age of 4, participated in my first National Championships at the age of 11, and 'retired' due to a spinal injury at the age of 20.

I emerged from life as an athlete at an awkward time – I was still in my second year of university, broke, but now with a lot of spare time on my hands. I went from someone who trained 6 days a week, and ate expensive, healthy food, to having nothing to do. Worst of all, my body protested my new, carby, junk-fuelled student diet by inflating like a life jacket. My parents could no longer justify subsidising an expensive grocery shopping list, or the extortionate London gym membership, and I was left to fend for myself.

Determined to keep up at least some of the health and fitness I had built up over years of training, I set out on finding the best ways a student can keep toned on a budget. Sport has been proven to relieve stress and induce better moods – so before the exam season starts, have a go at some of these cheap, and free health and fitness techniques.
Simple changes to your routine
It seems straight forward, and at times pointless, but little changes can make a huge difference. Walk short distances instead of taking the bus for 2 stops, and avoid lifts and escalators like the plague - stairs are your (and your soon to be toned bum's) friend. Walking up a flight of stairs is essentially like doing a series of small lunges, and lunges/squats are the best path to a peachy backside.
Home workouts
If you've got some self-discipline there is absolutely no need to dish out extortionate amounts of money on gym memberships. Bored writing an essay? Do a set of crunches - procrastination that is actually useful.
Fitness apps
If you don't feel confident constructing your own workouts, or are worried about having the right form as you do exercises, try the Nike Training Club app. A voice recording encourages you along as you workout, and there are videos of professionals demonstrating each exercise so you can see the correct technique. The app has great features such as 15 minute, short, focused workouts, which if you're busy can be a lifesaver. Or instead, the app allows you to create training plans with specific goals in mind, which will span over about 6 weeks of working out. The Nike Training Club can also sync with the Nike Running app, meaning you can add runs into your fitness routine.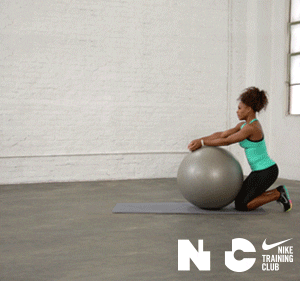 Personal training
Still not sure you're doing the right exercises? People spend fortunes on personal trainers, when really you can be cheeky and just have one session, learn the exercises you need to be doing and continue the sessions in your own home… for free.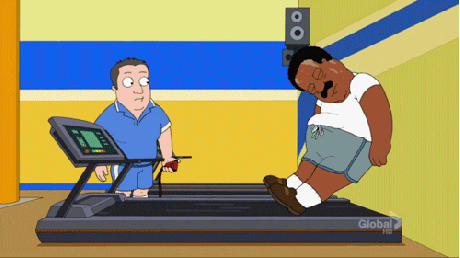 Free gym trials
LA Fitness, Virgin Active, and many other chains offer free trials, which can range anywhere between 1-5 days. If you live in a busy city like London, you can usually find enough gyms within your proximity to bag at least a months worth of free workouts. You'll have to deal with their telemarketing calls after, asking if you want to sign up, but it's a small price to pay, and a huge saving to make.
Read Student Money Saver's "12 ways to save money on gyms" guide for more information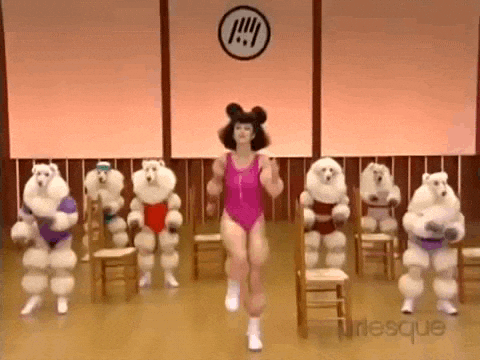 Free Sweaty Betty classes
Sweaty Betty is not a brand in the student price range, but their 'Get Fit 4 Free' classes certainly are. They offer free, in-store classes for anyone who registers with them. There are a variety of classes to choose from (from relaxing Yoga to the painful Bootcamp) and can be found in many student-centric cities such as Leeds, Nottingham and Oxford.
5-A-Side football
Power League pitches are strewn across the nation, and are a very fun way to have a run around with your friends. For about a fiver each, you could book a pitch and have a game that will get your heart racing and your legs working - a great way to de-stress after a day of sitting at a cramped desk.
Head to the park
Many cities in the UK, even the larger, busier ones, are blessed with an abundance of parks. Parks can be a great place to do workouts if you don't fancy trying to do push ups in the cramped space between your desk and your bed. Grab a yoga mat or a blanket, and do some working out on the grass. Alternatively, if you want a bit more of a kick, go for a jog. A couple of laps a few times a week can do wonders for your fitness - and they're nice ways to get your mind off things. Pop in your headphones, listen to your favourite tunes, and forget the world for half an hour.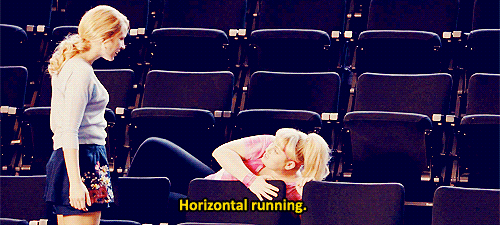 Get your friends involved
Working out alone can be boring, repetitive and dull. Why suffer alone, when you can suffer with those closest to you? There is nothing like having a moan about your workout to someone who knows exactly how you feel. You can also encourage each other, and have someone to encourage (force) you into actually exercising when you're trying to talk yourself into a day off.