How to cope with long distance relationships at uni
Written by SMS blogger Mollie Knight.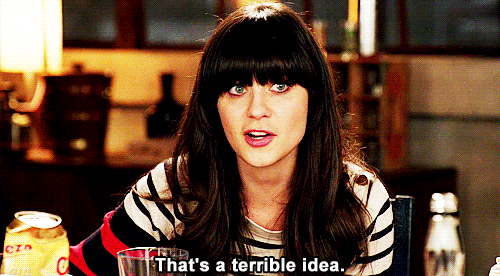 Relationships can be amazing, but they aren't always easy, even at the best of times. Now imagine being hundreds of miles apart, doing separate things at separate times. A bit different huh? I met my current boyfriend in my first year of Sixth Form 5 years ago. We spoke for a few months before he asked me out, and we've been together ever since. It was at the end of that year that I had to think about my future and whether I wanted to go to University or not. I knew from a young age I wanted to be a Marine Biologist and had researched thoroughly which universites in Britain did this course. However, I lived somewhere miles from the sea and ANY Uni that did my course was consequently miles away too.
We talked about it for a long time, how we would deal with everything and when we'd see each other. Eventually we decided we were in this for the long haul - a pivotal moment in any relationship.
When I got to Uni, it was an incredibly overwhelming experience. I met so many lovely people, a few not-so-lovely, and friends that hopefully would last a lifetime. But he had to stay behind, which was just as hard as anything else I had experienced in the build up to leaving.
Nearly every friend I made at uni said that being in a long distance relationship was going to be so hard and why was I even bothering? (Some however praised me, stated how they were in awe of my strength and how sweet it was. "It must be true love." Even strangers on a night out would comment how inspiring it was.) Even my mum asked if it was a good idea to stay together while I was there and he was at home. Did I really love him? Of course I do. So I ignored everyone and I worked to be more understanding and patient when he was busy or when he went out because after all he is doing the same for me.
We had arguments, like couples that get to see each other every day, and we overcame them because we love each other. You're never going to 100% agree on everything and even pretending that is being silly. I have several friends that I met at Uni that broke up with their partners because they couldn't trust either their partner or themselves on a night out. If you can't do that, then don't be in the relationship. A little bit of hurt by breaking up is a lot less than when you're told you've beencheated on. Both parties will just feel rubbish and that doesn't help anyone. However, if you are serious about this, working at it can make things a lot less hard.
Here's a few things we've done to keep our relationship in a good place.
Contact is key
Imagine having a long distance relationship before computers and Skype. Imagine writing letters and having to wait for a response for days. Trust was and still is vital for a relationship to survive. Whenever there's something that's going to affect me and possibly him, I tell him. It's so easy to pick up a phone or video call nowadays, theres no reason not to.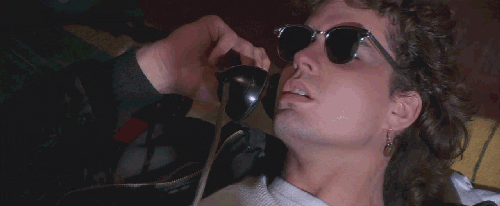 Surprises can be fun
It's always lovely finding a love letter waiting for you in the post. It reminds you that they think about you enough to have actively gone and hand written a letter, got an envelope and stamp and sent it to you. It's so sweet!
Ask for permission
Now there's a difference in being controlled and in asking if it's okay to do something. For instance, whenever I'm going out to a club or anything, I'll ask if he minds me doing that. Sometimes it's a compromise-yes you can go out just let me know when you get in. Or, you can as long as you stay with friends. These things AREN'T controlling after all, he's more worried about my safety.
Presents
Presents can't make up for absence, but they don't hurt either. For instance, when I've been pouring over an amazing textbook in a library for days- and consistently mentioning it to him-he'll go and buy it for me (SWOON). It shows me he cares about my studies and also wants to help me. Likewise for him- a new game or something maybe?
Making time to see each other
The highlight of my week is knowing that I'll get to see him soon. Prearranging it to make sure there's no clashes with schedules and you are actually able to visit makes it less likely you'll get disappointed.
Doing things together, apart
We worked a way out at watching the same shows at the same time miles apart while talking to each other either through Skype or on the phone. It's never as good as hugging on the sofa and watching the same thing together, but it makes you feel more normal.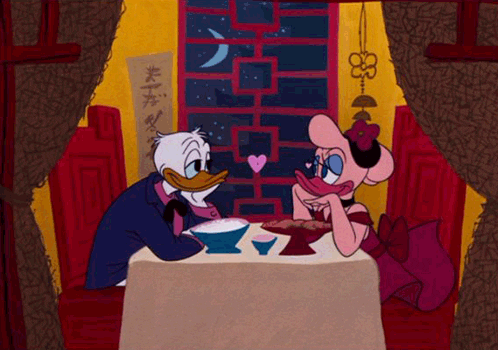 Saying I love you
Whenever you feel like it! Even though you know you love each other it doesn't hurt to be reminded.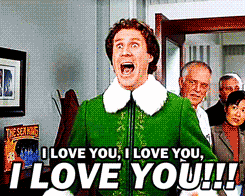 Some people work better without someone to call their own, others won't last without it. Whatever you choose is best of you, make sure you're happy. For me, I couldn't have gotten this far in Uni without him. Whether you're in one already or are thinking about being in one through moving to Uni and studying, they do work. But not without you working at it too.
If you want to read more from Mollie, check out her blog.