​Fresher's survival guide: what to wear
Written by SMS blogger Parie Joshi.
Fresher's is fast approaching and the one thing that stresses everyone out the most is what to wear! You want to look nice but don't want to be spending a ridiculous amount of money on new clothes for every event because let's be honest – who has the funds? Here are five simple ways that will help you survive fresher's week without breaking the bank and hopefully guide you on what to wear.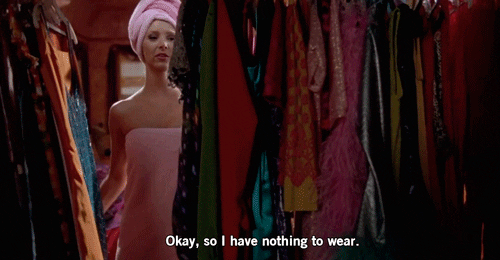 1. Wear the same outfit twice but differently each time
There has always been a rule about 'not wearing the same outfit twice', but if you know how to do it right then you can indeed wear it twice (or even more if you dare). If Kate Middleton can wear the same thing twice and still look fabulous, then why can't you? The way you do it can be easy by adding different elements; a different clutch, wearing different jewellery and the princess way - change your hairstyle. By trying out different hairstyles you are completely changing your look, plus it's free!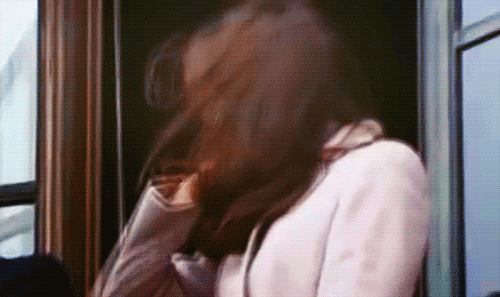 2. Sell, Trade or Get Rid
If you want to buy a new outfit but your bank balance can't survive the trip then why not sell your clothes. eBay is the old fashioned method of selling unwanted items, but Depop is even better. It allows you to create your own shop, sell your items and share on social media, so more people see them. It is also great if you want to buy something as well. If parting with your clothes is difficult, try trading them with your flat mates. You are all in the same boat when it comes to finding something to wear so swap and change with each other and no one will ever know. The other problem you might be facing is that you just own too many clothes. Have a clear out, as this will help you see what you have and make it easier to find something.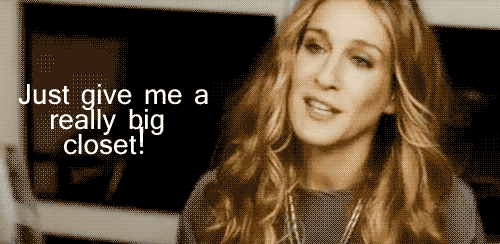 3. Have a staple wardrobe
The best way to make sure you never get stuck with what to wear is to have a staple wardrobe. This includes 10 essential items: plain white t-shirt, jeans (black or blue), plain sweater, black heels, bright bag, leather jacket, pencil skirt, black dress, nude flats and a statement necklace. If you own every one of these items or there about, then you will never have a problem when it comes to choosing an outfit. This is because all of them go with different things and work during the day and at night, meaning you can dress them up and down.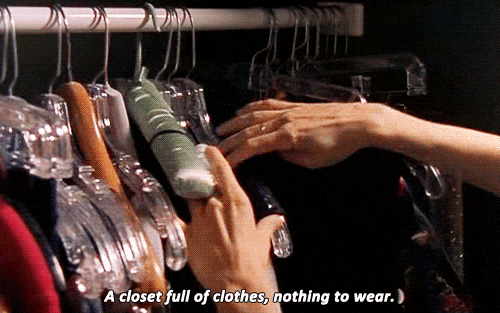 4. Plan Ahead
It may seem like a ridiculous idea to plan your outfits in advance for fresher's week, but if you plan and get organised then there's less of a chance of you to be stuck and panicking. Even if it's the night before, plan out what you want to wear. Decide on all the small details like your jewellery and shoes as this will a) save you time and b) you won't ruin your mood. If you need inspiration have a look at fashion sites like Polyvore where you can see made up outfits or even Pinterest!
5. If you have to invest, invest wisely
There is no doubt that at one point during fresher's week you will have a fashion meltdown. This might be because you have nothing to wear, something doesn't fit or you've left something back home. Resulting in a shopping trip. There's nothing wrong with that, just be careful that you don't spend what you don't have, don't buy what you already have and most importantly don't buy something just because 'it looks pretty'. Only buy clothes and accessories that you absolutely need, and if you can use a voucher code online use it, if you can use student discount use it. Every penny you save buying clothes will help you in the future, and if you're not an outfit repeater then why spend a large amount of money on something that you are only going to wear once.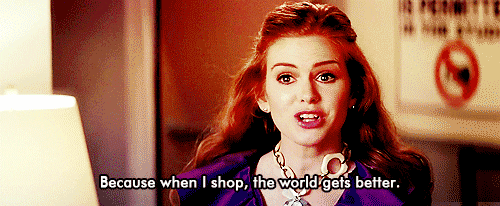 There you go, five very easy things you can do to make sure you look amazing at this year's fresher's week!
If you want to read more from Parie, check out her blog Class and Glitter.