​Come Dine with Me – Student Style
Written by SMS blogger, Laura Baines.
Whether you're suffering with exam stress, celebrating the end of term or trying to impress your family when you come home for summer, my go-to three course meal is perfect for any student. All three recipes are tasty, quick and most importantly, suitable on a budget! You don't need to be a culinary genius and you won't need any unusual ingredients, just a room full of hungry people (and maybe your mum/sister/housemate on hand to help!)
Pot noodles, Domino's and ready meals become boring very quickly, and once you go out into the big, wide world (eek!) you'll need to know how to do more than just operate the microwave. Also, it would be nice if you could prove to your parents that you've learnt more than just the rules to Ring of Fire!
Take inspiration from Come Dine with Me or Dinner Date if you're cooking for someone special and make it a fun evening with a theme or dress code. So, what are you waiting for?!
Starter: Garlic Prawns
Recipe taken from Sam Stern's Student Cookbook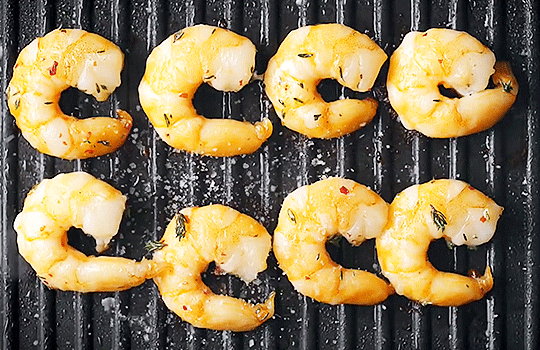 Ingredients:
2-3 tbsps olive oil or butter

4 cloves of garlic, finely sliced or chopped (use

garlic puree/paste for a quick alternative)

350g large prawns, peeled (try frozen ones if

you can't afford fresh)

Parsley/coriander, finely chopped (optional)

Salt and black pepper

Salad, for serving
Method:
Heat oil/butter in a frying pan or wide saucepan

Add garlic and cook for 1 minute, stirring

Add prawns; cook 1-2 minutes, stirring.

Cover and shake until prawns are white and tender, then sprinkle optional herbs to

season and serve with a crunchy salad
Main: Good Old Macaroni Cheese
Recipe taken from Sam Stern's Student Cookbook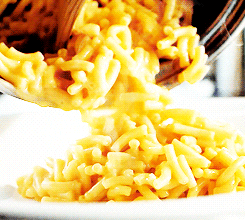 Ingredients:
1 tsp oil (add to boiling water)

225g macaroni

50g butter

50g plain white flour

600ml semi skimmed milk

200g strong cheddar, grated

1 tsp English mustard

1 tbsp lemon juice

Salt and black pepper

Extra cheese for topping
Method:
Boil macaroni for 15 minutes or until soft. Drain, then preheat oven to 200 degrees

Melt butter in a saucepan for the cheese sauce. Add the flour, and stir with a

wooden spoon over a low heat to make a paste ball. Stir for 2 minutes and remove

from heat

Beat the milk into paste a bit at a time, to ensure the sauce is smooth. Use a whisk or

wooden spoon. If the sauce goes lumpy, don't panic! Use a sieve or hand blender

Return pan to a low heat, stirring until it boils and thickens. Add more milk if needed.

Reduce the heat

Simmer the sauce gently for 5-10 minutes. Beat in cheese, mustard, lemon juice and

seasoning

Stir into pasta, tip into buttered ovenproof dish/tin

Top with grated cheese and bake for 20-30 minutes
Dessert: Chocolate and Raspberry Brownies
Recipe taken from BBC Good Food Gluten Free Recipes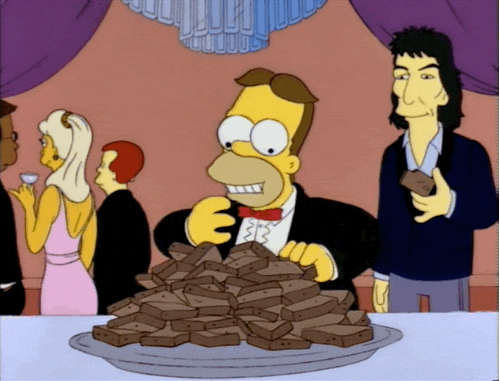 Ingredients:
200g dark chocolate, broken into

chunks

100g milk chocolate, broken into

chunks

250g salted butter (Stork is best)

400g light brown sugar

4 large eggs

140g gluten free plain flour (or regular flour)

50g cocoa powder

100g raspberries (strawberries, blueberries or nuts work

well too)
Method:
Heat oven to 180 degrees and line a baking tin with

grease proof paper. Put the butter, sugar and chocolate

into a pan and melt gently, stirring with a wooden spoon

Stir the eggs one by one into the chocolate mixture. Sieve over the flour and cocoa

and stir in, along with half of the raspberries, making sure it's all combined

Pour into the tin, top with the rest of the raspberries and bake for 30 minutes for a

gooey texture, or 5 more for a firmer texture

Cut into slices and serve with vanilla ice cream or cream!
Enjoy!
If you're interested in baking and want easy-to-follow recipes, please take a look at my blog or follow me on Twitter.