A guide to graduate schemes
Congratulations, you're nearing the end of university! Graduate schemes are brilliant way to introduce yourself into the world of work. Most last anywhere from one to five years and during that time you'll receive lots of training and mentoring from the company. You'll also be paid a pretty decent wage as most start around £25,000. Some schemes will even offer you the opportunity to work in lots of different sectors of the company, before deciding which ones for you.
Hundreds of companies in the UK offer graduate schemes, so there really is something for everyone. Fancy yourself as the next James Bond? Both MI5 and MI6 have its own graduate style development programs. See yourself as creating the best new chocolate bar? Both Mars and Nestle have lots of graduate programs for creatives, engineers and marketers.
When should I start looking?
Most schemes open for applications towards the end of the year, from September onwards. Depending on the company, they'll normally have a dedicated page on its website with important application dates that you can look at in advance.
Many grad schemes close their applications before Christmas. You should then prepare yourself for further tests, group interviews and a one-on-one interview. If you're successful the whole process will take place over the course of approximately nine months, so you're ready to start in the following September.
Where should I look?
If you know exactly who you'd love to work for, head straight to the company website for more information. For those that haven't quite made their mind up yet there are plenty of sites that will list graduate schemes, which you can filter through by closing date or sector.
Check out Milkround, Graduate Jobs and The Guardian.
Do I need perfect grades?
Not necessarily. Graduate schemes are notoriously competitive because they offer a big step up on the career ladder, but many don't require you to have straight A's at A-Level. If you're not on track for a 1st or 2:1, don't rule yourself out. There are plenty of top employers that will accept a 2:2, including John Lewis, the NHS, Civil Service Fast Stream and Jaguar Land Rover.
Accountancy firm Ernst & Young is one of the top graduate employers, but the firm recently scrapped the need for top A-Levels and a high degree result to apply to the company, instead it will rely on in-house tests and interviews to select candidates.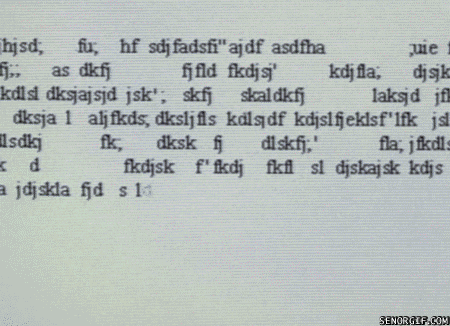 What should I expect?
Start looking early, so you're as prepared as possible. Graduate applications are designed to be challenging, to pick out those who are really suitable candidates. Many are very detailed and pretty lengthy, so this probably isn't something you can get through in one sitting. Don't assume just because you've filled in one before the next will be similar, you'd be surprised how varied the questions can be.
Once you've completed your application form you'll have to wait a little for the next step. If you're not successful, don't panic! It's all good practice and there's no limit as to how many schemes you can apply to at once. If you do pass through the application sift, it's likely you'll be invited to do some online literary or numerical testing. Depending on the scheme you're going for the tests shouldn't be too difficult (this is why many schemes require GCSE 'B' grades in Maths and English).
The next step is likely to be a group interview. This might seem daunting, but it's really just an opportunity for employers to see your ability to work within a team, or perhaps display some leadership and problem-solving skills. It's likely university has prepared you for this in some way, whether it be being part of a sports team or working on a group project with your course-mates. Everyone here is in the same boat, so just get stuck in.
The final step is a one-on-one interview. This is a chance for the employer to find out a bit more about you, and, more importantly, your reasons why you'd like to work for that company. Make sure you do lots of research! This is also an opportunity for you to ask your potential employer questions about the company or the scheme, so be armed with anything you want to know.
Good luck!