8 ways to make the most of your NUS/NUS EXTRA card
Written by SMS blogger Rae Coppola
What is an NUS/NUS Extra Card?
An NUS discount card is nationally recognised and opens students up to more than 170 discounts both online and in-store. These discounts are for the likes of: Topshop, Apple, Frankie & Benny's, and even the cinema (see their website for the full up to date list). You can have access to all of the above, providing you can verify your eligibility as a student.
How can I get one?
One of the perks to having an NUS affiliated University is that your student card has a unique code and expiry date. However, if like me, you're not so lucky, you can still get your hands on one for £12 a year - a price that I've definitely made up from the savings it gave me access to. Statistics even show you can save around £500 if you make the investment.
To get the most out of your NUS card, use these simple tips:
1. Always ask if places do student discount
Try to get into the habit of asking when you're at the till, or even when shopping online. You have nothing to lose since it's common knowledge that students need to be savvy to afford to live. Sometimes high end places that you assumed would not offer the extra money off, such as House of Fraser, actually do and you can grab yourself a bargain.
2. Download the Unidays app
The app posts and sends out e-mails about boosted student discount offers e.g. Topshop offering 20% off rather than the usual 10%. It's always handy to check what offers are on, and sometimes to wait until the boosted discount is on to buy things you are not desperate for, or are a tad on the expensive side.
3. Follow @nusextra on Twitter
The company treats all cardholders well, regularly tweeting about prize giveaways for those with a valid NUS code, and therefore giving them the opportunity to win cash sums and goodies simply by following the link and entering their log on details. What do you have to lose?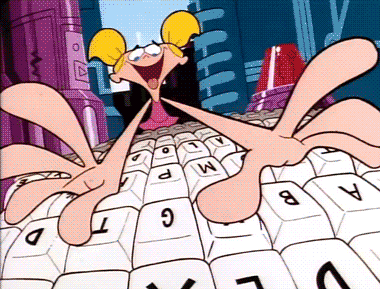 4. You can even get a discount on sale items
The Arcadia group for example, let you save student discount on top of sale prices, meaning that not only do you catch a bargain, you in fact get it even cheaper, especially if there is a boosted discount event on. That's as good an excuse as any to come home with a ridiculous amount of bags and a healthy-ish bank account (or overdraft).
5. When online shopping use SMS!
As well as being able to use your NUS code, you may find a code for free delivery or an even better discount than the one your student card has to offer. If you're lucky, the checkout will allow you to use more than one code at once, and you can get a product for next to nothing. We keep all our discounts up to date here.
6. If you want fast food, go to McDonalds
If you show a valid NUS card in store you can get a free Hamburger, Cheeseburger or McFlurry with any purchase of an Extra Value meal or Deli meal. Alternatively, with your card you can get free medium fries with a Big Mac or McChicken sandwich.
7. Use it to get a railcard
You can enjoy an exclusive 11% discount on the cost of a 16-25 rail card with NUS extra. This means that you'll get a third off all rail travel for an even lesser price - providing you didn't opt for a Santander student account (which gives them out for free!). With the money you'll be saving on travel it's no hassle to visit old sixth-form or college friends, take the occasional trip home, or even travel to visit new friends hometowns.
8. Going travelling? Upgrade your card
For the mere price of £1.99, the ISIC upgrade turns your NUS Extra card into an International Student Identity card. This allows you to access to over 40,000 discounts worldwide including travel, accommodation and days out. It's definitely worth it if you're going to be spending lots of time abroad.
If this doesn't sway you, I don't know what will. What are you waiting for? Get your NUS Extra card today and become a #savvystudent.
If you want to read more from Rae, check out her blog and follow her on Twitter.