​5 ways to cope with the heat as a student
It seems like the apocalypse has begun in the UK, or at least a mini heatwave. Over at the SMS office we're hotter than Peri-Peri salt (cheeky). We've got tips on how to take advantage of the heat
1. Embrace the 9 to 5
As a student you have what many others in the country don't have: flexible working hours. Or even no working hours if you're finished for summer (we're not jealous at all...). Take advantage of this! Hit the lidos, the beach and the rooftop bars, when they're at their quietest and before the masses rock up once it's gone 5pm. You'll have bagged the best sun-lounger or deckchair without the awkwardness of standing over a couple hoping that was their last drink.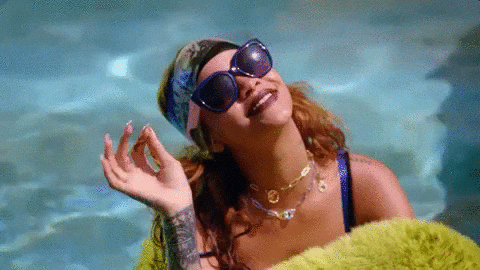 2. Use your student card
Summer crept up on us pretty quickly this year. If you don't have all the gear ready it's time to hit the shops in search of shorts and sunnies. Make sure you take advantage of all the sales and discounts and flash your student card for an added discount. Even if shops don't advertise this discount, they might take pity on you (or just try and hurry your sweating body out of their shop) and give it to you anyway. We've even done the hard bit and rounded up the best sales for you.
3. Sleep in your Uni gym?
Students in Wuhan China (we might have had to use Google translate on that article…), uprooted themselves from halls in flavour of sleeping in their university sports hall to avoid the heat outside. If you've ever woken up at 4am with the sun blazing through your flimsy halls curtain, drenched in sweat with a mouth dryer than the Sahara, you'll know the Chinese students' pain.
If it's not possible to set up your own mass sleepover in the university gym, there will be plenty of other places to track down the Air Con gods. Find a comfy spot under a desk in the library until it's safe to return to your room. Seek refuge in your student union, oh, there's a bar there too? Perfect.
4. Take your studying outdoors
For many, being at a university that is hundreds of years old is often something to boast about, but not in summer. Those old school libraries are much less likely to have air con units fitted and just imagine all that dust! Take your books and hit the park. Who says you can't learn and tan?
5. Stay safe
We're all about having fun here, and saving money, obviously. But we also want to make sure you stay safe this summer. Everyone's heard the expression "if you're thirsty, that means you're already dehydrated!". Whether it's true or not, make sure you keep drinking lots of water. Unfortunately alcohol isn't ideal at keeping you hydrated, but it's likely you'll get drunk quicker in this heat, so you'll end up saving money on a night out, just make sure you hit the H2O hard.
Don't stay in the sun too long, or at least make sure you're cooling off regularly – hit the pool! Finally, *Baz Luhrmann voice on*, wear sunscreen. Skin cancer is very real and you're just as susceptible to it as others, even though you're young.